2023 Mazda CX-90 Coming Soon
THE ALL-NEW MAZDA CX-90 IS COMING SOON
2023-2024 Mazda CX-90 Coming Soon to Hello Mazda of San Diego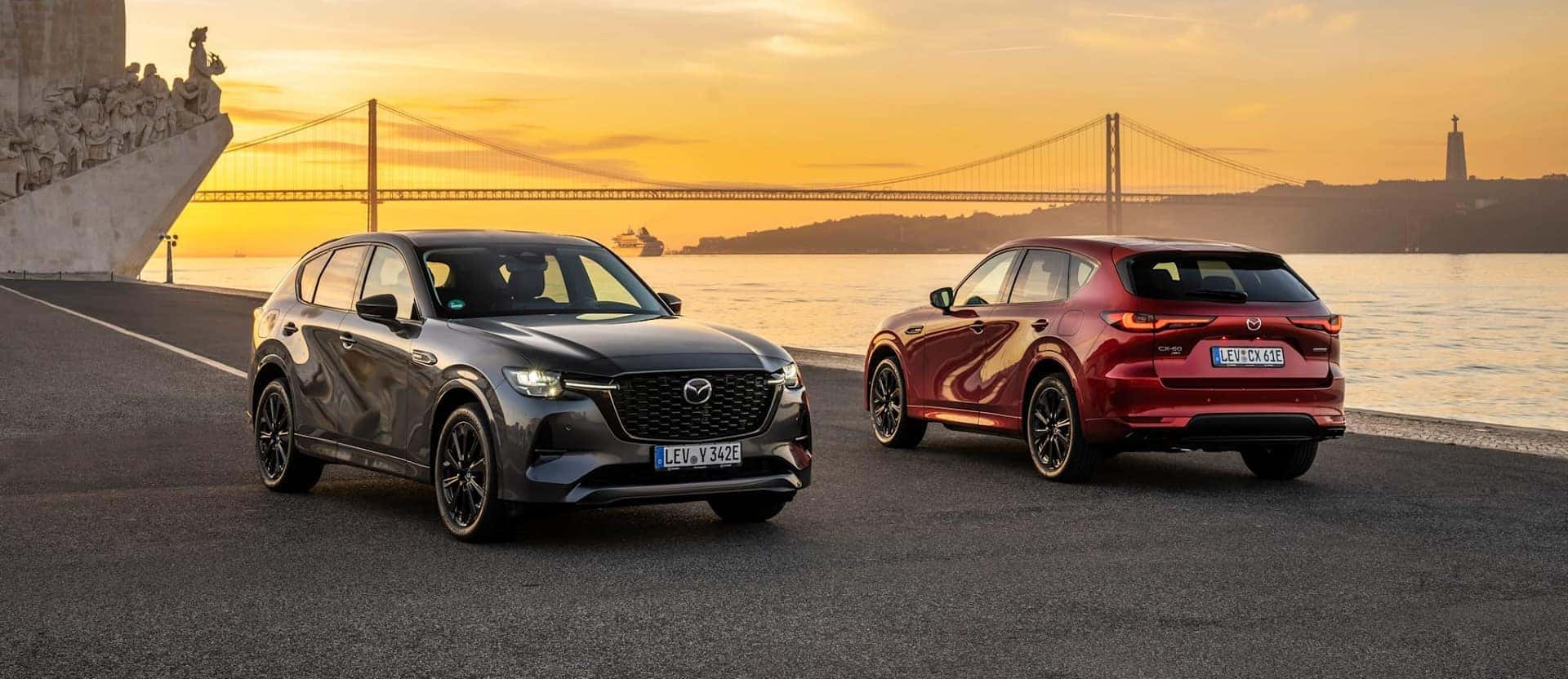 Shown: the all-new 2022 Mazda CX-60, Mazda CX-90 renderings have yet to be released
WHAT WE KNOW SO FAR:
Mazda has announced that they will be adding another model to their CX fleet of SUVs. Following the recently added 2023 Mazda CX-50, the all-new Mazda CX-90 will be the largest, most advanced Mazda to ever hit the United States market. Building off the recent releases of the CX-30 and CX-50 models in North America, the CX-90 will continue to change the game and feature a brand new platform, three rows of seating, a more premium interior, and a new-to-market powertrain that is expected to feature an inline six cylinder turbocharged engine. Though the exact suite of features and trim levels are not confirmed, we do know that this will be the most technologically advanced Mazda ever. We are also anticipating the Mazda CX-90 to offer a plug-in hybrid powertrain, with the possibility of adding a fully electric version further down the road.
Here are some anticipated features for the all-new Mazda CX-90:
MSRP for the CX-90 is projected to start around $40,000, although it is plausible that MSRP could start around $45,000 as well – To Be Determined.
Standard iActiv AWD
Standard inline turbocharged 6-cylinder engine with up to 323 hp (based on the powertrain in the European CX-60 model)
Standard three-row interior featuring second-row captains chairs
Premium safety technology standards (blind spot detection, adaptive cruise control, automatic braking, lane keep assist and more)
Wireless Apple Carplay and Android Auto
Updated Mazda infotainment system
Panoramic Moonroof
More to come
MAZDA CX-90 AND CX-9 PRODUCTION UPDATES
The 2023-2024 Mazda CX-90 is slated to start production near the end of 2022. The first available CX-90 units will be landing in San Diego around March or April of 2023. Production has already been pushed back once, so this timeline is subject to change.
Mazda's current 3-row SUV, the 2022 Mazda CX-9, will return for a limited time in 2023. Production for the 2023 Mazda CX-9 is projected to begin in the Fall of 2022 with the first available units landing in Burnsville around December-January. Production on the CX-9 is not forecasted to go past the 2023 model year, as the Mazda CX-90 will take its place. No major changes are expected for the 2023 Mazda CX-9.
MAZDA CX-70 RUMBLINGS
Following the release of the Mazda CX-90, Mazda is expected to announce plans to bring another brand new model to their lineup in the form of the Mazda CX-70. Very little is known about what the CX-70 will offer, but we'll bring you updates as we get them. We project that the CX-70 release will follow very closely after the start of Mazda CX-90 production.
Stay tuned for more information on the all-new 2023-2024 Mazda CX-90. The future is bright for Mazda and we can't wait to bring it to you at Hello Mazda of San Diego.
Fill out the form below if you are interested in learning more about the Mazda CX-90 and want to stay up to date on the latest information regarding specifications, pricing, and production.